Phoenix Vehicle Wraps & Graphics
View Vehicle Wrap Gallery
Impactful, eye-catching, and dynamic, custom vehicle wraps and graphics promote your brand and highlight your business everywhere your vehicle goes. Axe Signs & Wayfinding is your Phoenix vehicle wraps company, dedicated to helping businesses build their local visibility.
As full-service wrap experts, we handle every aspect of your project, including custom design, fabrication, and installation on your vehicles. If you have multiple types of commercial vehicles in your fleet, we can modify your design to perfectly suit each vehicle type, while still being cohesive and attractive.
Even if you have only a single vehicle, our commercial wrap professionals will assist you in determining the ideal placement of graphics, branding details, and contact information. This ensures your message is not only seen, but able to be read and understood by other motorists and pedestrians.
From food truck wraps to car wraps, semi-trucks to lawnmowers, we can create the perfect graphics to promote your business and brand in your community.
Call Axe Signs & Wayfinding at (602) 806-8447 for a Free Consultation!
Vinyl Graphics, Partial Wraps, & Magnets
As Phoenix vehicle wrap and graphic experts, we provide not only complete service, but also a wide range of wrap product options to choose from. Our experienced wrap professionals will guide you through the different coverage levels and material types, explaining the many different finishing options and complementary products that can amplify your messaging. From full van wraps to custom lettering and even vehicle magnets, we provide the high-quality, eye-catching promotional graphics you need and deserve.
Full Vehicle Wraps
The ultimate in maximizing your visibility, full vehicle wraps allow you to completely transform your commercial vehicle into a effective mobile advertisement for your business and brand. Our full vehicle wraps are designed to flow seamlessly across your entire vehicle. This allows you to create a complex design that is striking, eye-catching, and truly unique.
Partial Car Wraps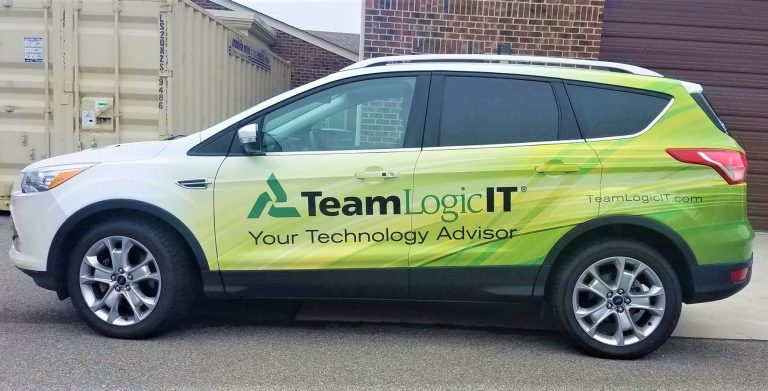 As opposed to full wraps, partial car wraps allow you to focus your messaging to specific areas of your vehicle. If you want your graphics only on the passenger side, just on the back or front half, or only on your tailgate, then a partial vehicle wrap is the right choice for you. Partial wraps provide seamless coverage to the areas where they are applied, typically ending at natural joints in your vehicle for the most integrated application possible.
Vinyl Graphics
If you just have specific messaging, spot graphics, or want to simply add your business name, logo, or contact details to your commercial vehicles, then vinyl graphics and lettering are a great solution. Cut graphics can be applied to any area of your vehicle, and individual elements can be removed without compromising the overall look, unlike wraps, which are solid sheets of vinyl. You can update, remove, or add more graphics or information at any time, making this one of the most versatile options for vehicle promotion.
Vehicle Magnets
Quick, easy, and with the ability to remove and replace at any time, vehicle magnets are another mobile marketing tool that provides flexibility that other methods do not. If you live or operate in a signage restricted area, use multiple vehicles for your business depending on the job, or if you work for multiple organizations as a private contractor, then vehicle magnets can help you present a professional image, even if that means being able to easily remove it.
Perforated Window Film
There are many attractive, professional finishing options that you can incorporate to make your wrap even more engaging and exciting. Perforated window film is a common addition, providing privacy to occupants while still allowing light and visibility from within. Window graphics allow you to obscure visibility from those trying to see inside your vehicle, instead showing them a targeted marketing message.
As your complete Phoenix vehicle wrap company, we provide all levels of wraps and graphics, including all desired customizations. If you have a full design, or just an idea, we have the wrap solutions for you!
Professionals Wraps For All Vehicle Types
Axe Signs & Wayfinding provides complete wrap and graphic services for all commercial vehicle types. From wrapping a single company car to an entire fleet of cohesive truck, trailer, and van wraps, we are able and prepared to handle your wrap project of any size.
Our dedicated wrap specialists work with your ideas, graphics, logos, and intended vehicle to determine an appropriate and appealing design, targeted at gaining the visibility you need, while also adding a level of professionalism to your corporate vehicles. We also provide expert, detail-oriented fabrication to ensure your printed wrap matches the design, as well as installation on your clean and prepped vehicle.
Our vehicle wrap services include:
We also provide complete signage services for every aspect of your business, including storefront signs, promotional signage, indoor signs, temporary signs, and more.
Attractive Wraps for Your Entire Fleet
As your Phoenix, AZ vehicle wrap experts, we specialize in commercial fleet wraps and graphics. We have the ability to create cohesive, complementary wraps and graphics for every vehicle in your fleet, regardless of the size, shape, and number of different vehicle types.
Fleet wraps not only allow you to send a consistent message everywhere your brand is seen, they also provide you with enhanced professionalism when making house calls. Contractors, cable installers, repair techs, landscapers, and even delivery vehicle drivers find that customers are more welcoming and comfortable when they arrive in a branded vehicle that matches their uniform.
Full-Service Vehicle Wrapping
Your full-service vehicle wraps and graphics provider, we assist you throughout your entire wrap project. From discussing your branding and ideas at your initial consultation to design, fabrication, and installation, we are dedicated to providing outstanding finished signage products that perform for your business.
If you need assistance with wrap design or determining element placement, our wrap designers are here for you. Our experienced designers understand how size, placement, and even the fonts you choose can all impact the legibility and effectiveness of your final wrap. We help you make smart, educated decisions during the design process for the best possible results after it is installed.
Our local fabricators work directly with the design team to ensure every element is produced according to the agreed-upon specifications for your project. They pay attention to color, size, and make sure that all pieces are cohesive and matching for a polished finish.
Providing the finishing touches, our vehicle wrap installers apply your wraps, lettering, or graphics using professional wrap tools and processes recommended by the material manufacturers to ensure you get a perfectly aligned and bubble-free wrap. If you have questions about our wrap process, or what you need to do to get started on your own vehicle wrap project, our professionals are here for you.
Free Vehicle Wrap Consultation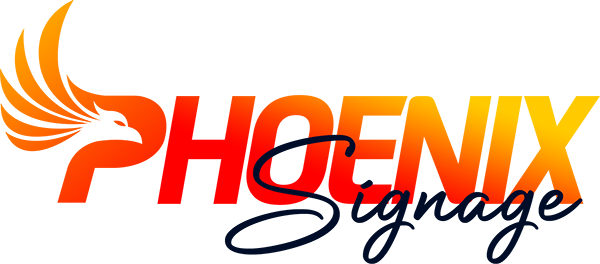 Effective, eye-catching, and engaging vehicle wraps help you promote your business everywhere your vehicles travel. As your dedicated Phoenix vehicle wrap company, we provide complete service for all vehicle types and coverage levels. We are excited to help you promote your business in new and creative ways using custom commercial signs, wraps, and graphics.
Call Axe Signs & Wayfinding at (602) 806-8447 for your Free Consultation with a Vehicle Wrap Specialist!