Phoenix Illuminated Signs
Do you want people to see your business even at night and focus on it? The best way to do this is by using custom Phoenix illuminated signs made by Axe Signs & Wayfinding.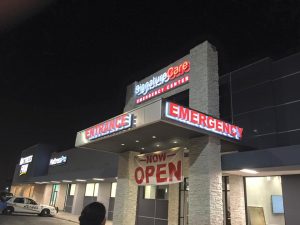 Illuminated signs come in various styles, types, and shapes, allowing people to go wild with how they want them to look. Businesses can use them for their storefronts or in key areas of their businesses to feature them.
Axe Signs & Wayfinding can create the right type of illuminated signs for you and make sure they are personalized to your business perfectly. Let us know what you need, and we'll design and create it for you.
Call Axe Signs & Wayfinding at (602) 806-8447 for your Free Consultation with a Phoenix Illuminated Sign expert!
Traditional Neon Signs
Neon signs are the most common illuminated signs you will see in many businesses, but they are very expensive to run and use. Fortunately, you can now achieve a traditional neon sign look by using LED and other modern lighting technologies.
At Axe Signs & Wayfinding, we can help you pick the best alternative to achieve your neon sign look and show you how easy it is to maintain.

Lighted LED Signs
If you want a neon sign for your business but do not want to spend a lot of money to use or maintain it, you can request LED signs from us. LED signs use high-quality, high-efficient, and low-energy LED bulbs, which can mimic any type of lighting you may want. From having a retro neon light effect to sci-fi lighting and animations, we can build the LED sign you want easily.
Lighted LED signs are perfect for any business, especially those with late hours. You can even use them indoors if you wish.
Indoor Lighted Signs
Lighted signs can also be used indoors, especially in key areas of the facility. It can direct your client's focus on these areas, which is important for customer satisfaction.
We can customize the lighted signs to suit your imagination and requirements. We can also recommend the placement for these signs so they catch everyone's attention immediately.

Programmable Digital Message Centers
If you want to bring up your business signs to the next level and make them more interactive, we can make it possible with the help of digital message center signs. These signs can either be included in another business sign or used on their own.
Unlike traditional illuminated signs, LED message centers can be updated with any information you want without having to replace the entire sign. You can also use these digital message centers to display high-quality and eye-catching media such as videos and photos.

Full-Service LED Sign Company
When it comes to our Phoenix illuminated signs or any of our business sign options, we ensure that clients do not wait a long time for their signs. We are a full-service sign company that can handle every aspect of the sign production process: from designing the sign to installation, repairs, and maintenance.
You can be confident that the sign is made perfectly to your standards and that our sign experts will be with you in every step, so you know what to expect as we make your signs a reality. Simply let us know what you need, and we'll design and produce it for you.
Free Lighted Sign Consultation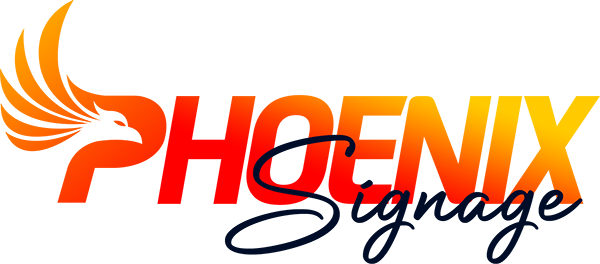 Give your customers more reasons to check your business with the help of unique Phoenix illuminated signs. At Axe Signs & Wayfinding, you can be guaranteed that your signs will be done according to your specifications and give you that edge you need to stand out. Contact our Phoenix, AZ sign company today and see the options you have for your illuminated signs.
Call Axe Signs & Wayfinding at (602) 806-8447 for your Free Consultation with a Phoenix Illuminated Sign expert!