Phoenix Pylon Signs
View Sign Gallery
For a business to succeed, it should have a sign that can provide the visibility it needs to catch its target audience. The best sign for this job is pylon signs, which can be placed right outside your establishment and can be seen from a distance.
If you want the best Phoenix pylon signs for your business, you can approach Phoenix Signage. We specialize in creating visible and highly effective business signs that match your brand perfectly.
We can include all the information you may need for these signs, from key information about your business to directions so people can find the businesses they wish to visit. Pylon signs are often used as tenant signs for shopping centers or business parks.
Phoenix Signage can immediately design your pylon signs once you reach out to us through our free consultation. Once you approve of our designs, we will manufacture everything in-house, and we have an installation team on standby to get it into your business immediately.
Call Phoenix Signage at (602) 806-8447 for your Free Consultation with a Phoenix Pylon Sign expert!
Illuminated Sign Boxes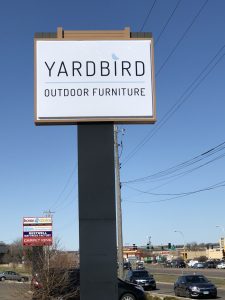 Phoenix Signage is always ready to bring your brand to the next level by providing you with signs that will give you the right amount of exposure to help your business grow. The best way to do this is by giving you illuminated road sign boxes that people can see even at night. We can customize them to match your brand, from the shape and size of the sign to what is on display.
Thanks to its flexibility, Phoenix Signage can give you signs that can be updated regularly for a low cost and match your needs perfectly.
We can also add other elements to make your signs more visible, especially at night. We can make multi-layered signs with LED or neon lights. Our talented sign experts can also use your ideas to design your perfect sign.
Affordable Tenant Signs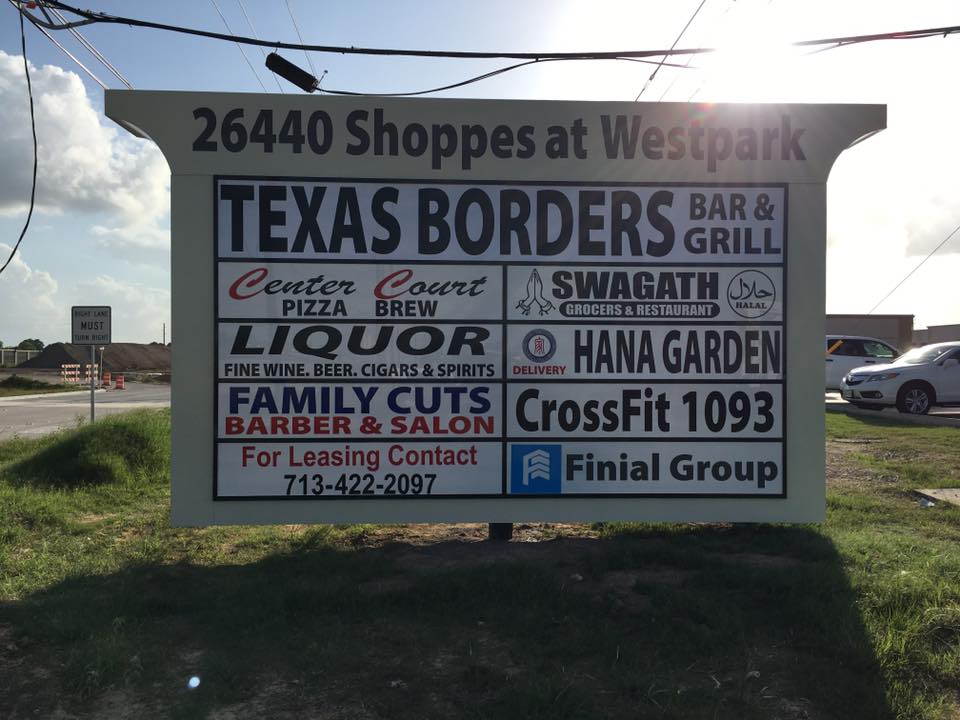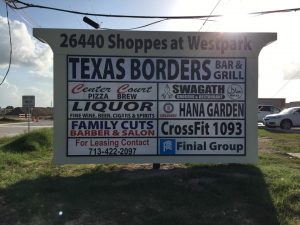 If you are on a budget and don't need a lighted sign to call out to customers, you can consider getting a non-illuminated pylon sign. With these signs, you can get the maximum exposure you are looking for while still having a pylon sign that won't cost you a lot of money.
Phoenix Signage can design non-illuminated pylon signs that are made from sturdy materials to make sure they stay in place. We can also customize the face of your tenant signs and make them more sturdy.
We also do other types of business signs at Phoenix Signage. We customize them to match your requirements and help you install them in key areas so people can see them easily.
Weather-Proof Outdoor Signage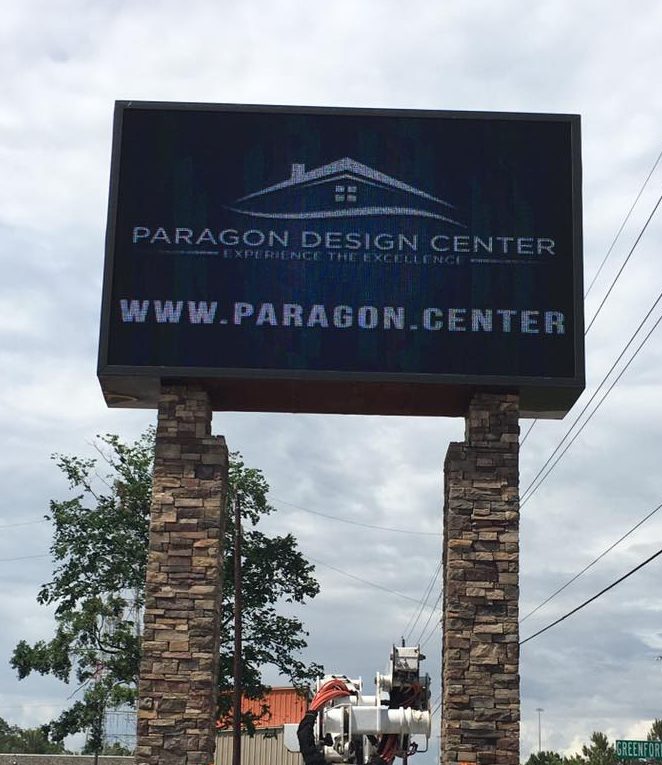 Pylon signs must always stay durable because they will be placed in an area where they will be exposed to the elements. If you want them to continue calling out your target audience in any given weather, they must be able to withstand it perfectly. Phoenix Signage can create pylon signs that will stay effective even for a long time.
We will use weather-proof materials for your sign cabinets, like aluminum extrusions, steel, and other similar materials. For the sign faces, we can use acrylic, vinyl, PVC, and others.
We can also create water-resistant digital pylon and pole signs, which can be updated frequently without replacing the entire sign. We can assist you in getting these signs updated and help you maintain them so they constantly work.
Full-Service Sign Company
Since we started in the industry, Phoenix Signage has been providing businesses with high-quality commercial signs customized perfectly to their business goals and targets. For our custom Phoenix pylon signs, we make sure that the process is streamlined so that you get your pylon signs on time and perfectly to your requirements.
To ensure that you get your requests on time, our company handles every aspect of the sign project. From conceptualizing the design, manufacturing the sign to installing and maintaining it. We will also help you prepare the legal requirements to get these signs up without problems.
We can also help you with rebranding or changing your sign faces if you need them. Simply let us know what is required, and our sign experts can look into it for you.
Free Pylon Sign Consultation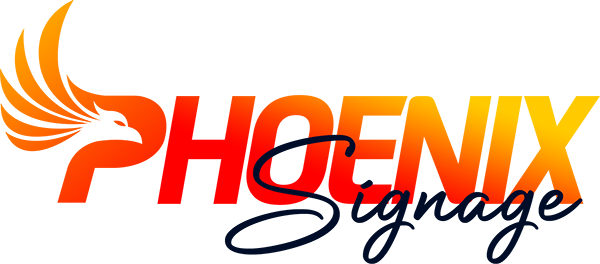 Wherever you intend to place your custom Phoenix pylon signs, we at Phoenix Signage reassure you that they will work perfectly to help your business get customers. We are the best Phoenix, AZ sign company you can reach out to for the best pylon signs that cater to every business venture and goal.
Let us know what your business needs, and we will design and manufacture the perfect sign for you.
Call Phoenix Signage at (602) 806-8447 for your Free Consultation with a Phoenix Pylon Sign expert!