Laveen Indoor Signs
View Indoor Sign Gallery
For every business type, your indoor signage combination will considerably influence your business success. When you need a method for effectively reinforcing intuitive wayfinding or encouraging employee safety, your commercial indoor signs promote profitable and safe business operations.
Trusting an expert makes getting the ideal indoor signs and graphics easier. Many factors regarding your signage must be considered, including what objectives you will meet with your signage elements, how clients and customers navigate and utilize your space, ADA and other legal regulations, and even the wear and exposure you expect your signs to experience can all impact the type of custom interior signs you determine for your business.
Phoenix Signage not only manufactures signage elements, we understand how impactful and effective signage can help to manage how traffic flows through your facilities, encourage safe work procedures, and make sure your brand is highlighted throughout. By creating engaging and attractive signage elements that are created specifically for your facilities, brand, and goals, our experts bring your company to new heights.
If you are moving or expanding your business, or you aren't sure which sign and graphic solutions will best promote and reinforce your business goals, our Phoenix indoor sign experts can provide on-site signage evaluations. This makes it possible for us to make the best signage suggestions so your visitors and personnel can effectively maneuver through your location and readily get the locations, departments, or details they are looking for with minimum instruction.
Call Phoenix Signage at (602) 806-8447 for your Free Consultation!
Interior Signage For Office Buildings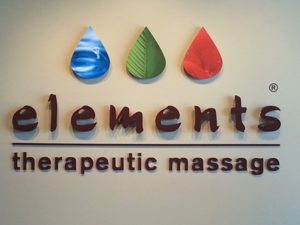 Office structures can accommodate many departments or divisions or even separate organizations and corporations. Either way, office buildings can certainly be hard to get through, leaving it up to your front desk staff to support every client or guest.
Many enterprises could certainly use their staff for more important assignments by investing in effective signage components to provide assistance to clients and visitors. From office directories and facility maps to ADA signs, indoor signs and graphics are extremely effective for assisting with wayfinding and navigation in an office building or complex.
Indoor signs can serve as an excellent branding tool in an office building. Effective led signs, lobby signs, floor signs, promotional signs, vinyl graphics, and wall murals can all be used to show information about your brand, promote your company history, and your service and product mix. A great number of offices incorporate many different sign types and materials to strengthen their unique message and brand throughout.
Retail & Restaurant Indoor Signs
Retail and restaurant indoor signage is normally more concentrated on promoting your products instead of reinforcing your brand. That does not mean that your unique brand doesn't serve a big role in your promotional and wayfinding signs and graphics!
Phoenix Signage produces effective hanging banners, point of purchase signage, floor vinyl, and a lot more that both highlights your products and utilizes your branding in all of your sign elements. Our experts make it hassle-free for customers and guests to find their way through your space, and find the areas, departments, and products required to conduct business with you. We focus on instinctive signage elements. Our experience means we have an in-depth understanding of visitor patterns and their expectations for signage, allowing our team to ensure that you satisfy those expectations in your premises.
Signs for Warehouses & Manufacturing
Industrial facilities, factories, and warehouses and similar types of businesses not typically accessible to consumers also want professional and effective custom signage. Whether you want to boost morale, tell them about potential danger and safety processes, or tell your brand story with the support of vinyl graphics, Phoenix Signage will provide the most effective custom signage mix for your location and needs.
Indoor banners, wall murals, wayfinding signage, and safety signs can all work towards supporting your organizational goals, by cutting down on the accident risk and delivering a workplace that personnel are comfortable going to each day. Phoenix Signage is your trusted supplier of functional commercial and industrial signage elements, giving you guidance, support, and assistance.
Cohesive Interior Signs for Business
When building business name recognition, uniformity throughout all of your messaging is necessary. Utilizing specified branding standards, and including your branding elements in all of your promotions and advertising, you will not only attain the requisite repetition for your unique brand to be easily identified but will also create a professional and polished snapshot of who you are as a business. Our experts build eye-catching window signs, promotional signage, and indoor banners that will properly complement your existing sign and graphic elements.




If you have a need for sign and graphic design services, our qualified graphic design specialists are able to design the ideal commercial indoor sign and graphic components for your business.
Every Indoor Sign Your Business Needs!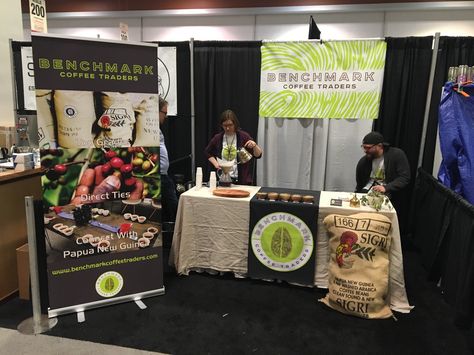 You can always count on Phoenix Signage to supply branded, attractive indoor signage.
From room ID signs to department signs, our professionals appreciate the specific requirements of specific business types. Our specialists consider your brand guidelines, physical space and facilities, and business goals in order to manufacture the best signage components.
Whether you desire just one particular wall sign or a complete combination of promotional and branded sign elements, Phoenix Signage will handle the whole project.
We go the extra mile to make sure that your signs will be attractive, durable, and fabricated with environmentally friendly practices and resources at any time feasible.
Our Phoenix, AZ indoor sign services include:
Are you looking for cohesive exterior signage to complement your indoor signage? We create those for a cohesive impression anywhere your brand messaging is displayed!
Full-Service Interior Sign Manufacturers
As a local, experienced sign and graphics provider, we organize every part of the sign acquisition and production process.
From the first consultation to concept, layout, and design, manufacturing, and eye-catching installation, we have industry professionals to support you throughout the process. We help you determine the most appropriate signage elements, in the most appropriate size, with the most effective messaging, placed in the most effective area, each and every time.
As your seasoned custom signage professionals, we provide on-location assessments of your custom signage needs, developing astute recommendations about precisely which signage elements will be most effective and functional for you. As knowledgeable sign developers, we concentrate on impactful signage that is readily observed, acknowledged, and stored in the customer's memory.
Our commercial sign fulfillment professionals make sure that every element of your custom signage is fabricated to your specifications, and that all indoor signage components work together as projected. Our standards for quality are rigid in order to secure your full satisfaction. Our experienced sign installers are fast and reliable, completing the work quickly and effectively.
Any time you need functional and effective indoor signage that is affordable, supportive, and attractive, your local Phoenix indoor signage specialists at Phoenix Signage deliver.
Free Expert Indoor Sign Consultation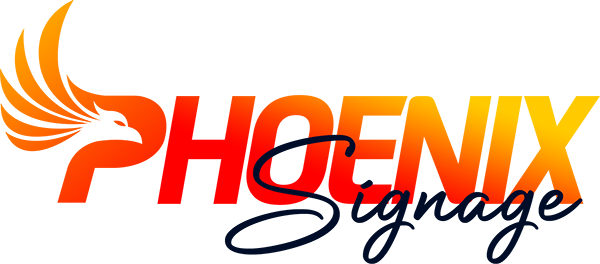 Phoenix indoor sign company, Phoenix Signage, is sure to surprise you with professional customer and client support, expert design skills, and remarkable sign building. Our dedicated, experienced staff is eager to provide the branded indoor signs required to effectively improve customer support, product and service promotion, brand identification, or wayfinding.
Call Phoenix Signage at (602) 806-8447 for your Free Consultation with an Indoor Signs Specialist!