Carefree Outdoor Signs
View Outdoor Sign Gallery
Effectively build your business and brand and improve walk-in traffic with high-quality, informative custom outdoor signs. Your Phoenix outdoor signs provider, we deliver high-quality signage elements that get your business noticed.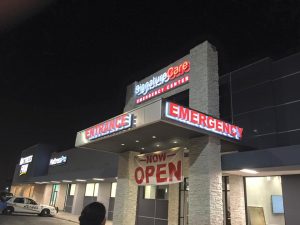 From entire signage collections to individual sign elements, we make sure you have the right signage to support your corporate goals. As a complete signage provider, we handle the design, production, and professional installation of storefront signs, window displays, banners, and any other signage element you desire or require. We develop targeted signage solutions, designed to support your specific business goals.
We work within your unique brand guidelines, incorporating your brand colors, fonts, and your logo throughout your sign and graphic materials. This consistency reinforces your brand while impressing clients with your professionalism. For truly eye-catching storefront signage that customers simply can't resist, Phoenix Signage is the right Phoenix outdoor sign company partner for you.
Call Phoenix Signage at (602) 806-8447 for a Free Consultation!
Storefront & Building Signs

The ideal branded storefront signage blend tells customers you are ready and available to assist them. With a virtually unlimited array of exterior sign options, our outdoor signage experts make sure you are getting the perfect signs to support your brand and business goals.
We take into careful consideration elements such as your location, budget, unique branding, competing businesses, and your specific goals. We create durable, customized signs and graphics, from permanent signage to adorn your storefront long-term to temporary signage that is needed only for a season or event.
Phoenix Signage helps determine what outdoor signs will best attract the maximum amount of attention and new customers into your business.
Channel Letters & Dimensional Letters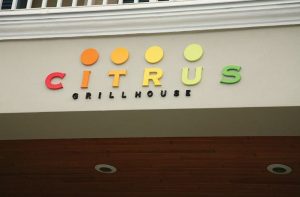 Bold, attractive, and highly customizable, channel letters and dimensional letters are a smart option for many different business types and business owners.
Affixed directly to your storefront, or integrated into a larger sign display, channel letters and dimensional letters are individual cut letters that are placed to literally spell out your business name and brand messaging.
With your choice of fonts, sizes, and colors, we ensure your lettering is easy to see and read. We can include custom shapes, even your logo, for a sign that is perfectly customized to you. Permanent storefront lettering, with a high level of customization available, is an ideal branding and business identification solution for many business types. We can recommend the ideal signage for your unique location and brand.
Lighted Signs
Eye-catching, dynamic, and hard to miss, lighted signs for your storefront are the ultimate in creating visibility for your location and brand.
There are many different methods for incorporating lighting into your signage. Cabinet signs and channel letters can be internally lit, allowing them to make sure your message is clearly seen. However, signage designed for internal lighting is not the only way lighting can make your signage more visible.
We can also incorporate backlighting into your dimensional letter signage, or add traditional lighting and downlighters/up-lighters to other sign types, such as panel signs, to improve overall visibility. We utilize high-value, energy-efficient LED lighting elements to ensure you get the most value and longest life possible from your lighted signage elements.
Illuminated signs work well for businesses that keep late hours, or for any brand that just wants to make sure their business can't be missed.
Custom Sign Panels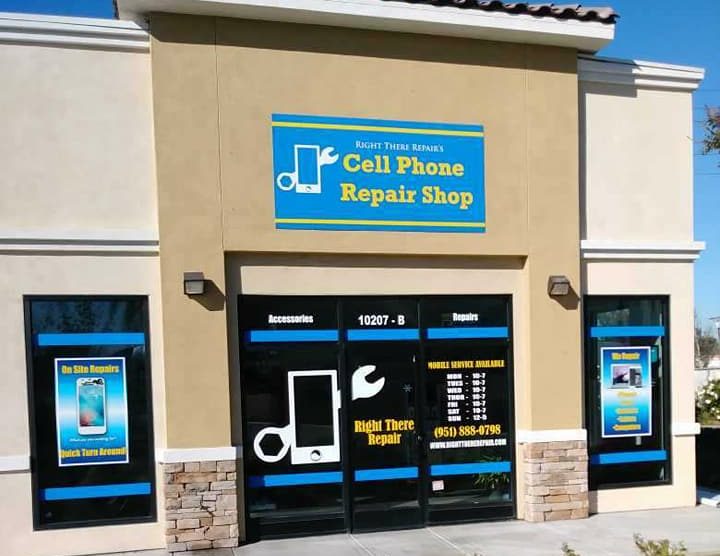 Panel signs are another highly customizable storefront signage option. They can be affixed to your storefront, utilized as a lightbox front, or even attached to posts outside your facility to promote your business, brand, products, and services.
There are full-color options available, as well as the ability to produce your sign panel in any size you desire, from small address sign plaques to impactful and impressive large-format storefront signs. Your sign panel can include text only, images only, or a combination of impactful graphics and language. You can add contact information, your tagline, or any other details that will help your potential customers choose you over your competitors.
Custom sign panels are not only versatile; they are also affordable. For some substrates, printing can be done directly onto the surface of the panel, while in other instances it may be best to adhere cut vinyl lettering and graphics to accomplish your desired effect. Our Phoenix outdoor signage experts will guide you in getting the right sign to meet your needs and budget.
Monument Signs
Impactful, impressive, and professional, custom monument signs for your business or facilities entrance creates a striking first impression that is reflective of your business itself.
There are many different methods, techniques, designs, and styles that can be used to create monument signage. From large, solid stone monoliths to light-weight but durable foam, we will create the perfect monument sign to promote your business in a suitable style.
You can add as much or as little information to your monument sign as you would like, from your business name and address to logos, taglines, and directories. Information can be etched or sandblasted, directly affixed as dimensional lettering, or added to a sign panel that is incorporated into the monument sign itself. Even digital message centers can be incorporated into monument signage. Our experts make sure your monument signage is attractive and cohesive with your business personality, brand, and budget.
Pole Signs & Pylon Signs
Take your brand to the next level! Towering pole signs, tenant signs, and pylon signs bring visibility to your business like no other method possibly can.
Elevated signage that stands out above your competition allows your business to be noticed from further distances, giving motorists ample time to prepare to visit your location. They also help to pull customers from nearby busy roadways, such as interstates or highways, and can be especially impactful for those who do not have the benefit of road frontage otherwise.
Tenant signs are a great way to promote interest in shopping centers, allowing you to effectively promote all of the brands in your center in one convenient place. Whether you want to promote a single business or an entire business center, we have smart, effective outdoor signage solutions that work for you.
Complete Exterior Signage Provider
Most businesses utilize a blend of permanent business identification signage and temporary promotional signage to effectively promote their business, brand, products, and services.
We design, fabricate, and even provide installation on many different exterior signage types. From large-format exterior window graphics to flag signs, banners, or even simple address signs, we create effective, customized signage that makes it easier for customers to find and do business with you.
Whether you are opening a completely new business or new location, are looking to rebrand or update your current signage, or just need to add a few additional signage elements, our Phoenix, AZ outdoor signs and graphics specialists ensure you have the perfect signage for your unique goals.
Our other exterior signs include:
As a full-service custom commercial signage company, Phoenix Signage produces every signage element your business could ever need, from banners and graphics to complete, permanent signage collections. We deliver full branded indoor signage, attractive outdoor signage, even event and off-site signage for total business promotion.
Full-Service Exterior Sign Company
As a full-service Phoenix outdoor sign company, Phoenix Signage handles every aspect of your project, from consultation and design to fabrication and installation.
We have a complete signage manufacturing facility, allowing us to intricately craft even the most complex signage projects. With a full staff of sign designers, project managers, fabricators, quality control experts, and professional sign installers, we are fully equipped to deliver impactful signs and graphics that work for you.
We work with you throughout your entire project, ensuring every aspect is accurate and reflective of your business and brand. From effective consultation to our expert installation, we make sure every individual that works on your project fully understands your business goals and desired signage results.
Free Outdoor Sign Consultation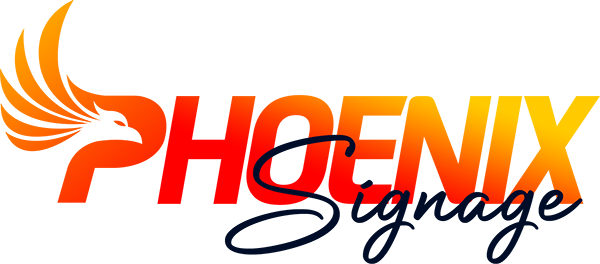 Your Phoenix outdoor signs and graphics experts, Phoenix Signage delivers compelling outdoor signage that meets the needs of your unique business. We produce eye-catching, high-quality commercial signage that improves your business visibility and increases your customer awareness. Our signage specialists are motivated and excited to create the ideal signs and graphics for your business and brand.
Call Phoenix Signage at (602) 806-8447 for a Free Consultation with an Exterior Sign Specialist!