Chandler Vinyl Signs & Graphics
View Vinyl Sign Gallery
For durable, flexible signs of virtually any design, Phoenix Signage's vinyl signs are all you need.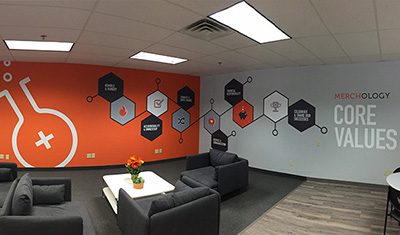 Vinyl is incredibly common for signage production because of how easy it is to apply virtually any design, shape, color, and image on its surface. Not every material can be imprinted with the exact design that was put on the computer.
While vinyl is a material that is very easy to work with, it is still essential to get a professional signage expert to properly produce and install your vinyl sign in order for you to get their maximum potential. For all your signage needs, Phoenix Signage is here for you. Our experience as a leading Phoenix vinyl signage company has equipped us with all the necessary resources and expertise in making sure that our clients receive only the best signage products and services available in the market. We cannot wait to help you get the ideal vinyl signage for your business and needs.
Call Phoenix Signage at (602) 806-8447 for your Free Consultation!
Promotional Vinyl Banners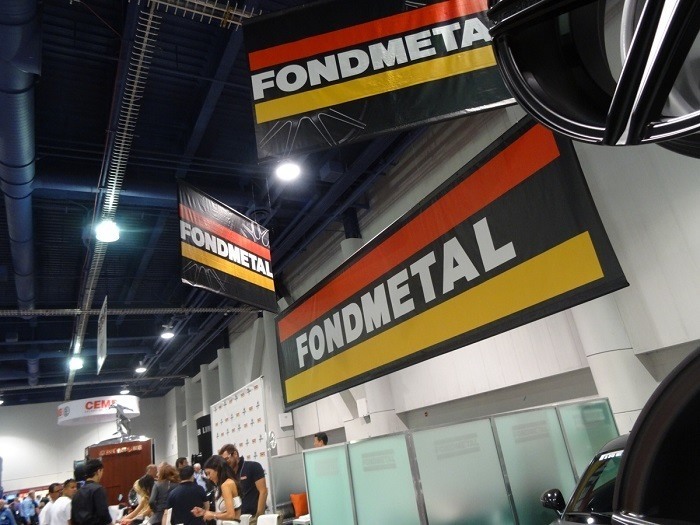 From durable outdoor banners to retractable banners for events, Phoenix Signage provides complete banner customization. The most popular vinyl product request, banners come in a huge array of sizes, styles, hanging methods, and finishing techniques.
Our banner consultants work with you to determine the best design, material, and finishing for your project. Whether you want to effectively promote your latest products, announce your grand opening, or support your staff at a tradeshow, we make sure you have the right signage and the right messaging to effectively drive your point home.
Window Vinyl Clings & Film
Business storefront windows are often adorned with dynamic vinyl graphics, lettering, and decals.
We create dynamic window displays, fabricating dimensional elements that make your windows truly eye-catching and professional. Window vinyl can include individual elements or can be a complete design printed on to the vinyl for full window coverage.
Retail stores, service providers, and anyone that wants to use their storefront windows to attract more new customers can benefit from custom vinyl window graphics.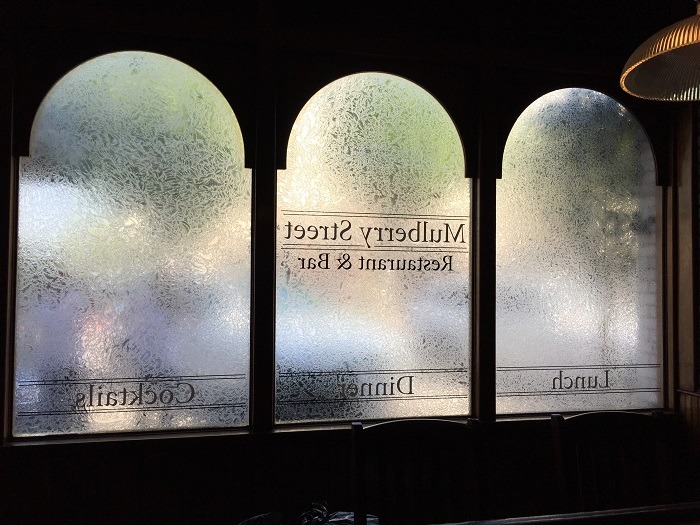 If you would prefer to obscure visibility while still allowing light to shine through, etched or frosted privacy window film may be a better option for you.
Providing a professional appearance, privacy film is ideal for professional service providers like doctors, dentists, and therapists, as well as restaurants that want to create a certain mood for those dining within. Window film is an effective alternative for businesses that lease their space or those that simply want to avoid the high cost and hassle of replacing window panes for textured panels. We have many styles of etched and frosted vinyl available, and can easily customize your windows with your business name, messaging, and logo for a professional finish.
Cut Vinyl Lettering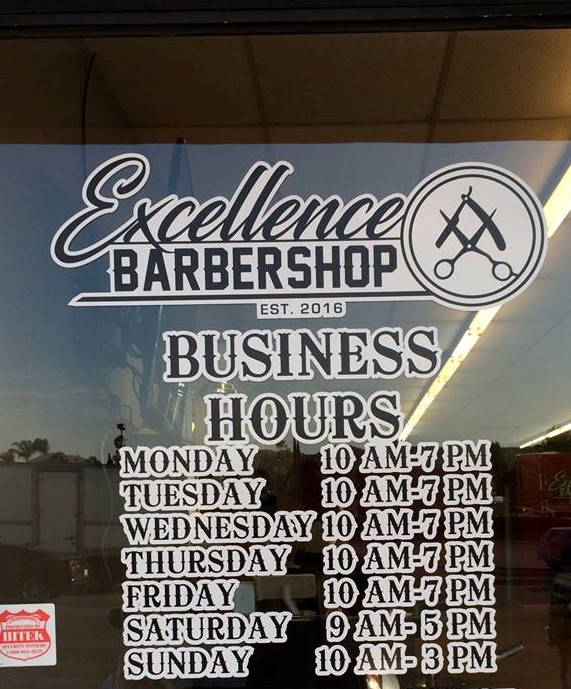 Informative and professional, cut vinyl lettering can be used in many places throughout your business to promote your products, provide information, or support your business.
Used on windows, walls, vehicles, and even floors, cut vinyl letters are a clean and polished way to deliver information that your customers and clients need in order to do business with you. Many businesses incorporate vinyl lettering onto their front doors, providing their operating hours, business licensing details, contact information, accessibility features, and other important details.
We produce brand-cohesive cut vinyl lettering, using your fonts, colors, and logos to personalize your lettering for a polished and professional look.
Wall Murals & Floor Graphics
Vinyl signage is outstanding for business storefronts, and it works just as well inside your facilities.
An increasingly popular vinyl request is for wall murals to be installed in many different business types, from manufacturing and warehouses to retail businesses, schools, churches, and more.
Wall murals are often full-color designs, printed on high-quality vinyl, and installed across a large area. They can be used in breakrooms, hallways, lobbies, in stairwells, or on any other flat surface that you would like to add information or interest to. We assist with mural planning, design, production, and professional installation, providing a finished product that perfectly matches the original design.
While often overlooked, your floors also provide plenty of opportunities for product or brand promotion and customer support. Custom floor graphics can be incorporated into many different areas of your business, from greeting them in your lobby to assisting customers with wayfinding.
They can even be used in staff areas to delineate safety zones or remind staff of important information. You can also add arrows, social distancing markers, or other navigation support to ensure safety for all visitors.
Floor graphics are commonly used for events, conventions, and tradeshows as well. We can provide the perfect vinyl for your needs, with floor graphics that can adhere to indoor and outdoor surfaces like tile, concrete, asphalt, wood, and even some flat carpets, making them a great option for any Phoenix business.
Vinyl Graphics Options
The versatility of vinyl means that it can be used for many different signage applications for any business type.
With our custom vinyl fabrication abilities, we can create vinyl stickers, decals, film, and clings for any surface or need. From translucent vinyl clings to heavyweight outdoor banners, we have a full range of materials and vinyl products that can be used to create any custom signage your business needs.
Vinyl is often used for signage layering, and cut vinyl can be applied to many other sign types to make them more exciting and dynamic. Panel signs, cabinet signs, lobby signs, and tradeshow displays can all include vinyl elements as part of their complete design.
Popular uses for vinyl graphics include:
Our Phoenix, AZ vinyl sign and graphic experts provide complete sign making services, from design to installation, of all commercial signage types.
Full-Service Vinyl Graphic Shop
As a full-service Phoenix vinyl signs and graphics shop, our experts ensure you get the right product, with professional installation for an impressive and impactful finished sign.
Vinyl installation is particularly challenging, especially for lettering or large format displays. Our vinyl installation experts are experienced and skilled in vinyl application techniques. Aligning and applying vinyl graphics is done with specialized tools, allowing you to get a smooth finish that is free of bubbles, distortions, or tears.
Whatever type of vinyl signage you desire, whether you have a complete design in mind, or are just conceptualizing, our Phoenix vinyl sign company is ready and dedicated to supporting you with your all of your commercial signage projects and needs.
Free Vinyl Signs & Graphics Consultation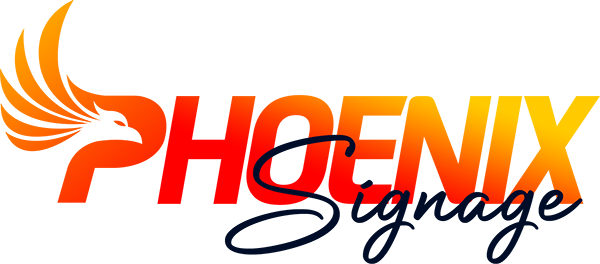 Phoenix Signage is your Phoenix vinyl signage experts, delivering high-quality, impactful, and durable vinyl sign, graphic, and elements. Perfectly branded for your company and fabricated to meet your needs, we are a full-service sign company that provides all of your commercial signage elements. Whether you need storefront signs, indoor signs, custom banners, wall murals, or any other business signs or graphics, we deliver attractive, branded signage that performs for you.
Call Phoenix Signage at (602) 806-8447 for your Free Consultation with a Vinyl Graphics Specialist!