Phoenix Monument Signs
View Monument Sign Gallery
Monument signs are a must-have for corporate offices, churches, schools, and businesses that want to make a statement to their customers, investors, and employees even before they enter the facility.
Monument signs are usually made from sturdy material and are free-standing, making them easy to spot and maintain. They display what the business wants people to see, such as their business details, and sometimes, they can be quite interactive as they can also showcase messages and multimedia.
If you want to get your very own Phoenix monument signs, don't hesitate to contact Phoenix Signage. Our team can look into what your business needs in a monument sign and make it a reality. We take into consideration your requirements, especially your budget, to make your signs as excellent as possible and help you stand out from your competition.
Call Phoenix Signage at (602) 806-8447 for your Free Consultation with a Phoenix Monument Sign expert!
An Impressive Entrance
Having a monument sign is an investment every business should consider, especially if they have a large space. These signs are eye-catching and can be a great way to improve the impression a potential client or customer has about the business.
These monument signs are usually easy to spot because they are made at eye level. These signs stand without a structure that holds them in place. Without a structure to hold them down, monument signs are more durable and stable, making a better investment than other similar signs you can use.
Multi-Tenant Monument Signs
Our Phoenix monument signs also work perfectly as a multi-tenant monument sign. They can feature all the different businesses located in your facility and double as a greeting board for any visiting client or investor. Your custom monument signs will give them a good impression and provide them with the key information they need to know before they get into your facility.
Custom Signs for Every Budget
When you request our services for your Phoenix monument signs, you won't be disappointed because they will be tailored specifically to your requirements and budget. We have a catalog of materials and themes we can do for you, allowing us to make the best monument sign possible for your needs. We can also do customized shapes if you want something truly unique for your monument signs.
Wherever you will use these monument signs, we have the team, tools, and experience ready to make your ideal monument signs come to life.
Free Monument Sign Consultation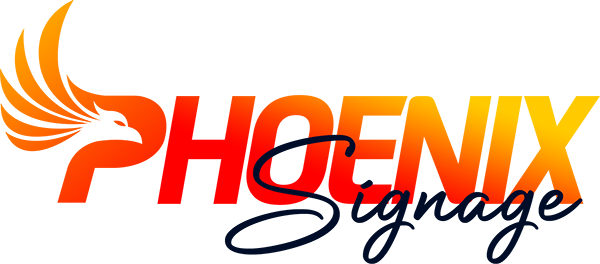 If you need a trustworthy Phoenix, AZ sign company to make your monument signs perfect for your business, look no further because Phoenix Signage is in the case.
We can make your custom monument signs perfectly done to your requirements and get them installed securely in key areas where people will see them easily. Call us today to find out more about our creative process, and we'll guide you through it all.
Call Phoenix Signage at (602) 806-8447 for your Free Consultation with a Phoenix Monument Sign expert!